Dr. Ariston P Awitan Jr. is a physician by Profession, Orthopedic Surgeon by Specialty, Professional Entrepreneur by Choice.  He is a retired Board Certified Orthopedic Surgeon  of 33 years  in the South East part of Houston, in Pasadena, Texas. He has four children, 5 grandchildren and two great grandchildren.
He is a full time  Professional Entrepreneur, a mentor,  actively promoting  two online businesses for financial security and Time Freedom:
http://partnerwithmeabc123.com         and
Every Saturday 2:00 P.M. EST, he has a Radio Show with Peter Mingils   Tel. No. 1-347-237-4097
http://www.buildingfortunesradio.com/dr-awitan-peter-mingils/
He believes that the  number one priority in  our life is our health, because of this, he has been a perpetual student of nutrition, nutritional  supplements, antioxidants and free radicals,  an enthusiast of physical fitness, Black Belt in Tae Kwon Do (Korean Karate, and Blue Belt in Arnis-Kali (Filipino  Stick-Fighting Martial Arts).
His Youmongus blog is located here:
http://www.youmongusblog.com/aawitan/2015/03/29/elite-marketing-alliance/
which discusses various topics about  Health and Health products , Personal Development, Network Marketing,   Financial Security and Time Freedom. He now resides in Palm Coast, Florida, U.S.A.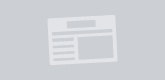 Call this no. to know more about  his Direct-Sales   Program of Digital Products:
1-713-392-5493
He can be reached at 713-392-5493  or through Skype: doctony1932
email address: aristonpawitan28@gmail.com
Video about his Mission:
https://www.youtube.com/watch?v=uE63BQhZc5s